Shots from the Boulder Cam, 9-18-98 @ 9:00 pm.
Please be patient, 27 large photos loading!
These are screen names not real names!
---
(Post "names "or "captions" to photos, include "#", to Newsy and I will add them.)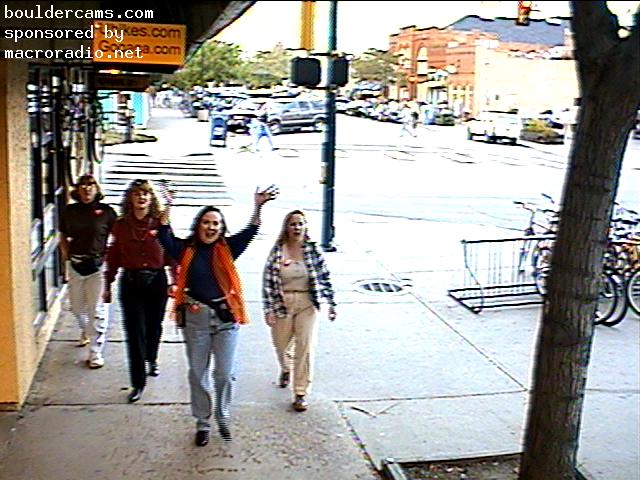 1. Catnip, Mrs. Brady with red scarf with hands up, Jan Brady.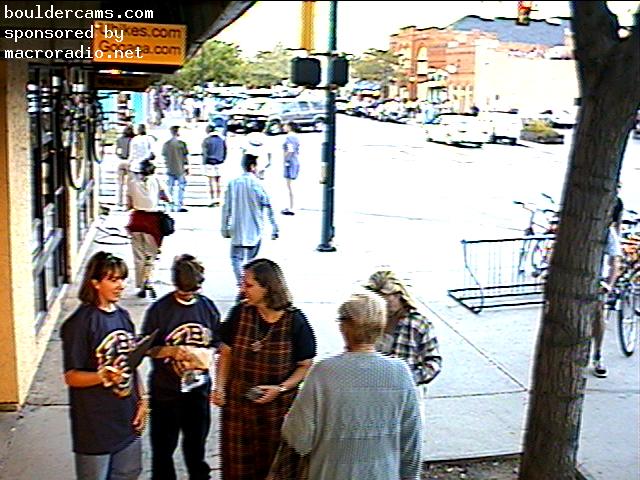 2. Mapek in center in dark with plaid vest.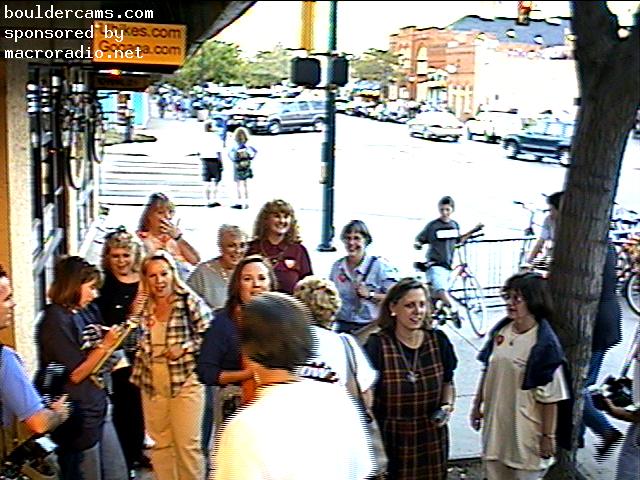 3. Jan and Mrs. Brady. Mapek between Panico and Shorty in front. Reporter (taking notes) and photographer (in blue) at left edge.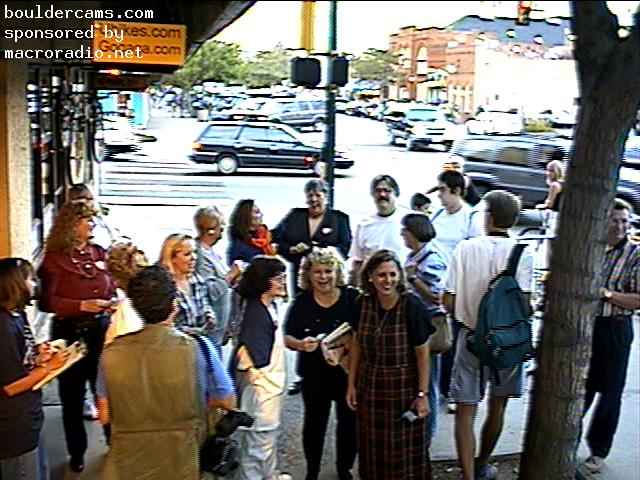 4. Jan Brady, Shorty, Tinky and Mapek in center.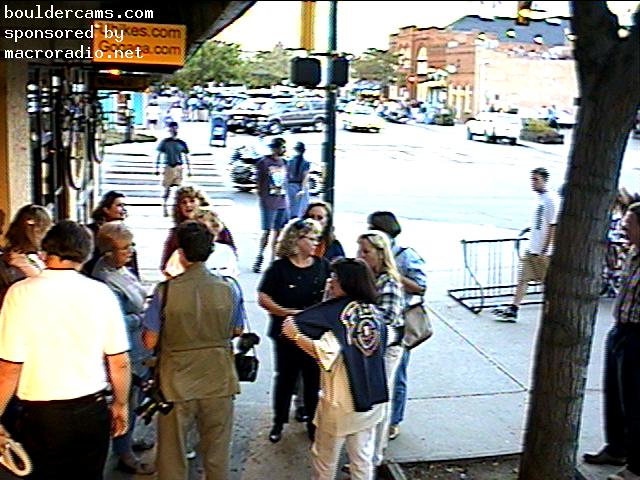 5. Tinky in center. Shorty with back to camera. Jan Brady. "Reporter" with shoulder bag.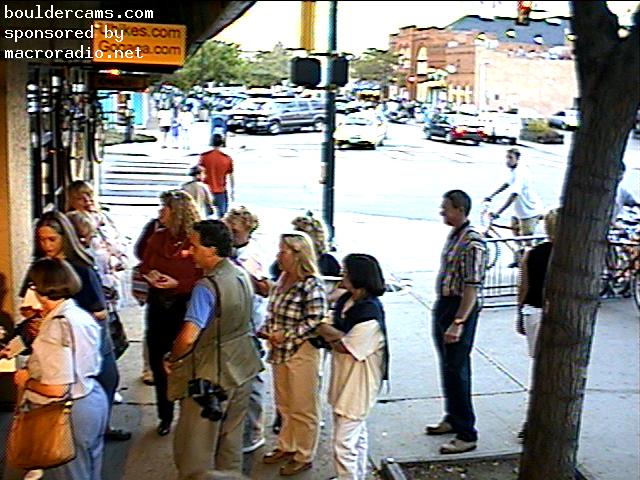 6. Left corner, "Reporter" with shoulder bag. Jan Brady and Shorty in center.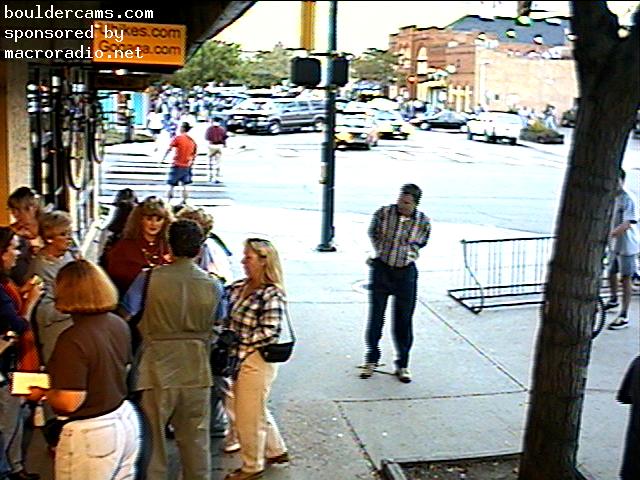 7. Mrs. Brady, Ruthee and Jan Brady.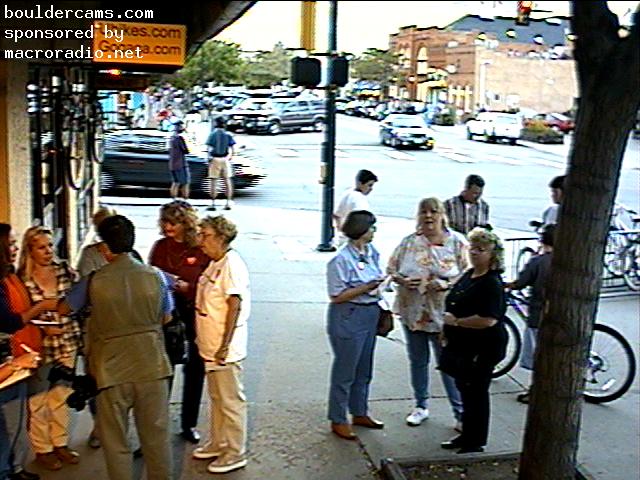 8. Mrs. Brady and Jan Brady at left edge. Panico in cream and wheat and tennis shoes, sixth from the left side above, beside a sleuth in nose glasses! "Reporter" in blue shirt. Tinky next to tree.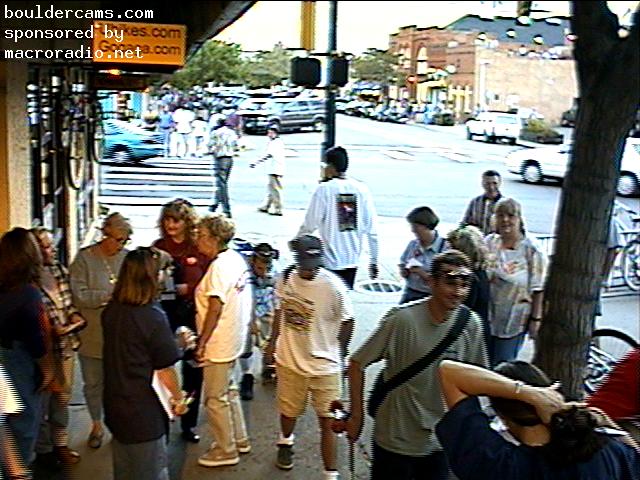 9. Ruthee with necklace. Panico again, side view above. "Reporter" in blue.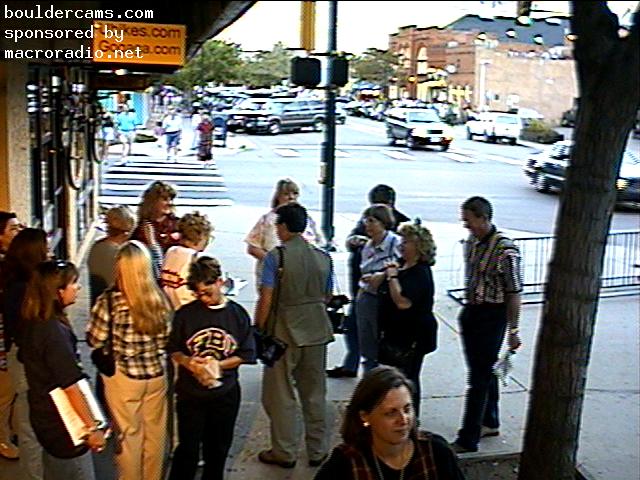 10. Jan Brady and Panico, back views above.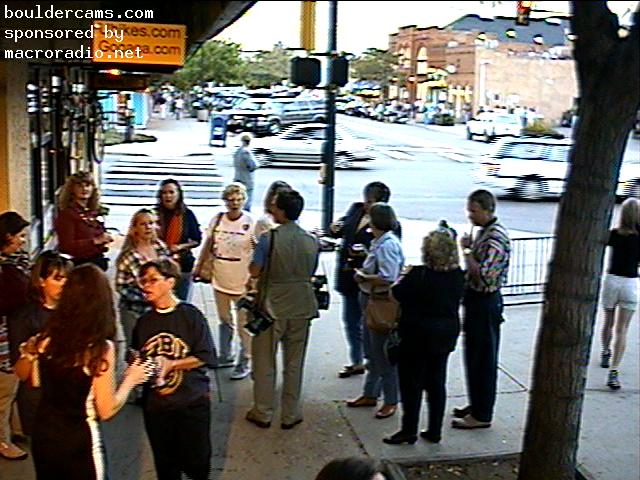 11. Panico, front view above.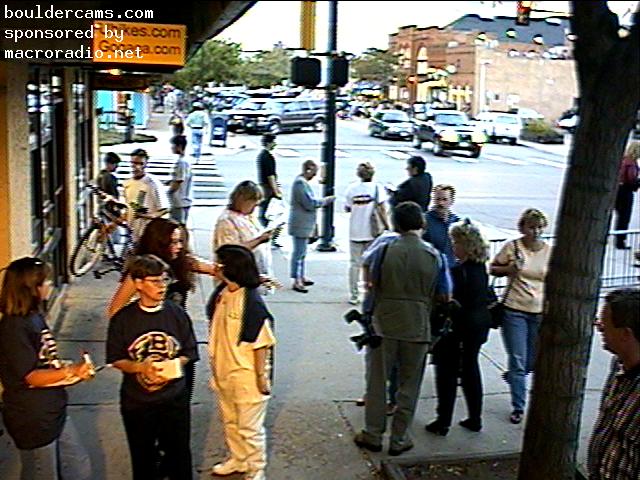 12. Sask and Shorty. Ruthee, Panico and Denver in back.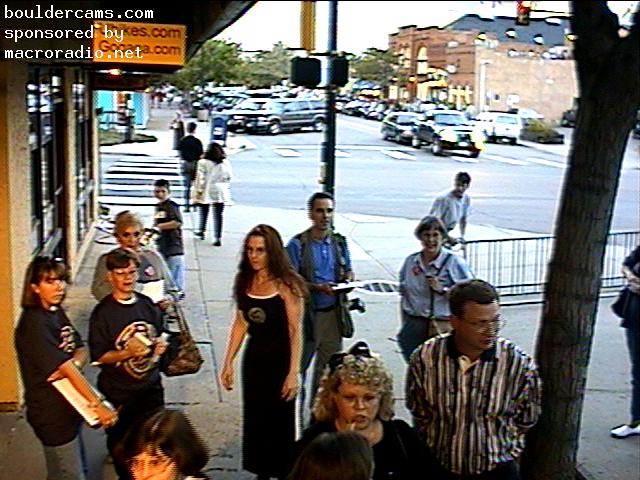 13. Sask and "Reporter". Tinky in blond curls in front.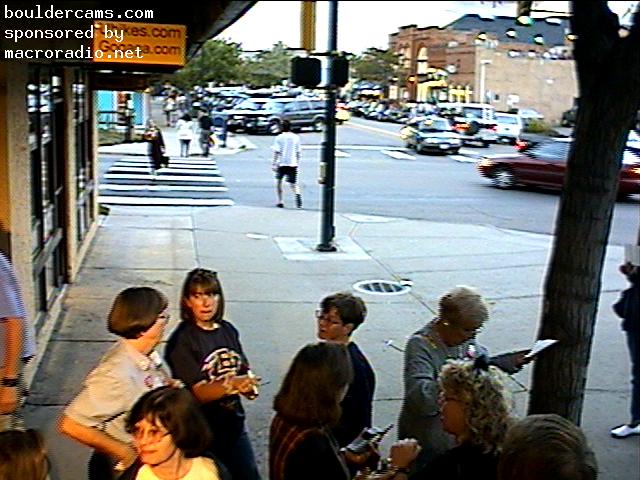 14.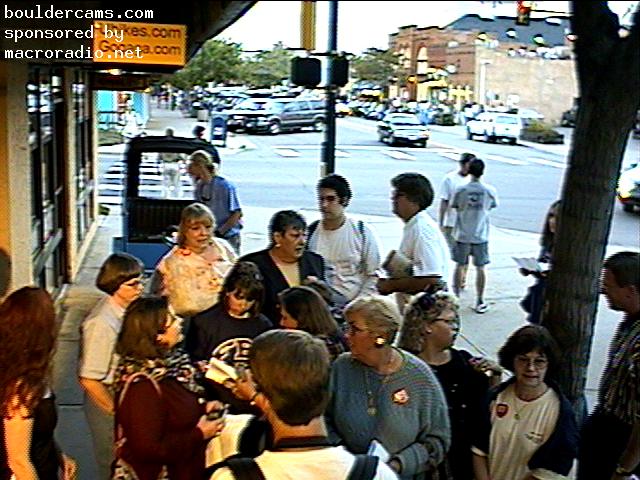 15. Denver in Black, Ruthee (blue), Tinky and Shorty.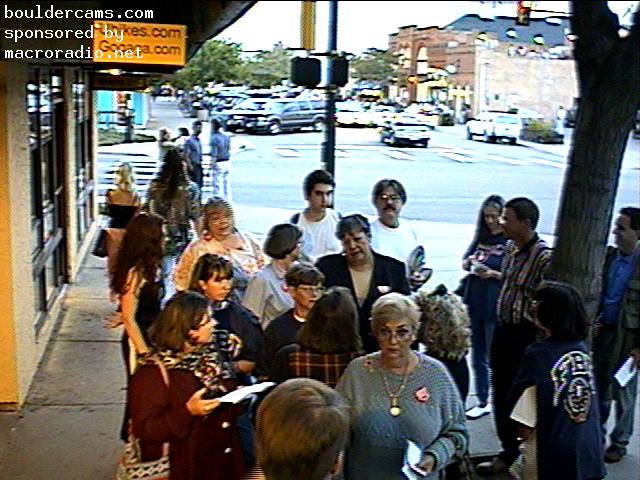 16. Sask and "Reporter". Denver in center in black blazer. Ruthee in blue sweater with necklace in center front. Sky Dog in white T-shirt holding paper.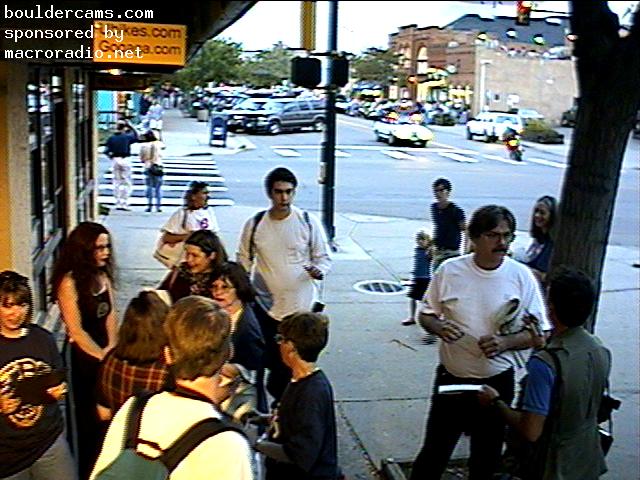 17. Sask, Sky Dog on right side.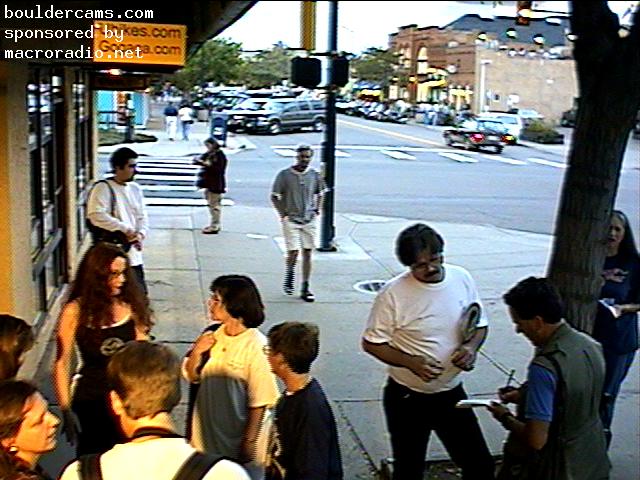 18.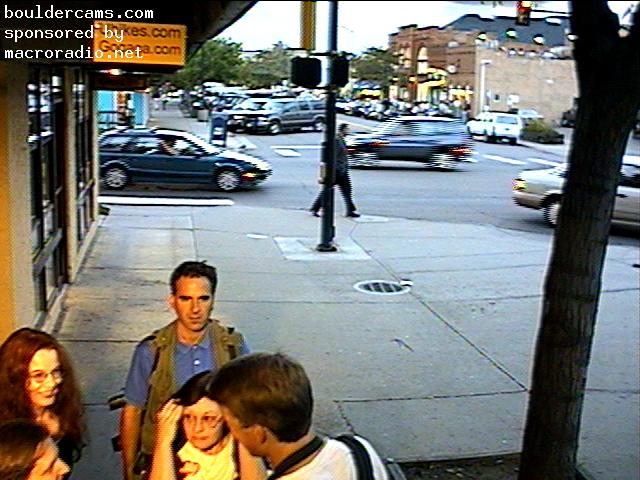 19.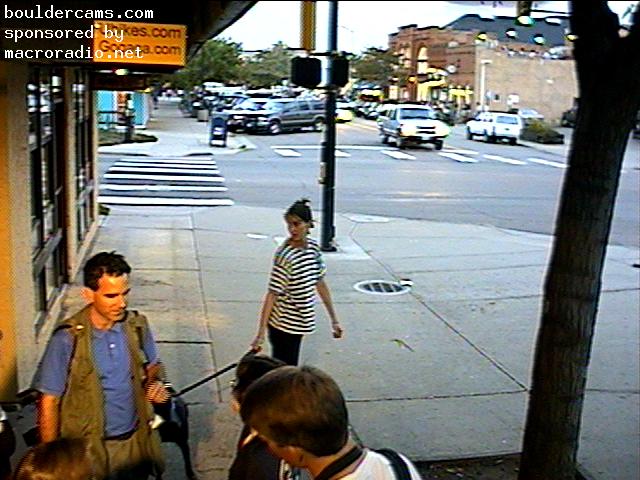 20.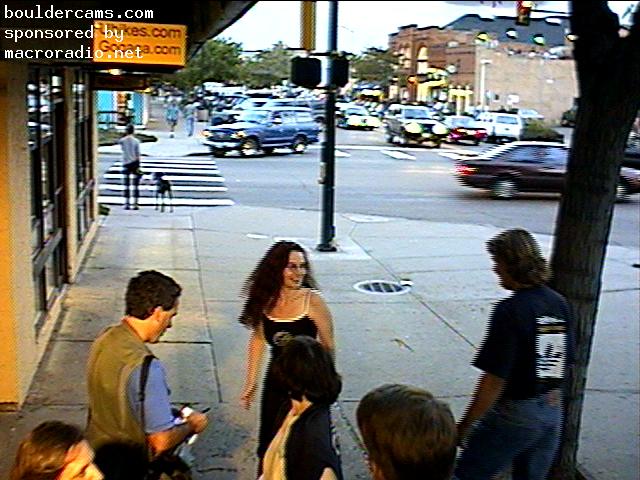 21.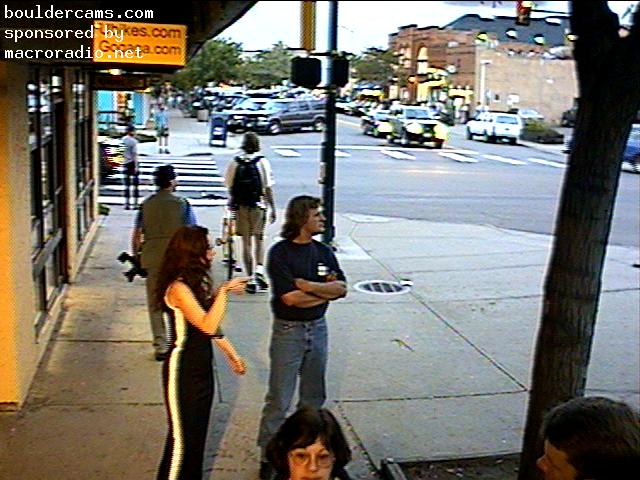 22.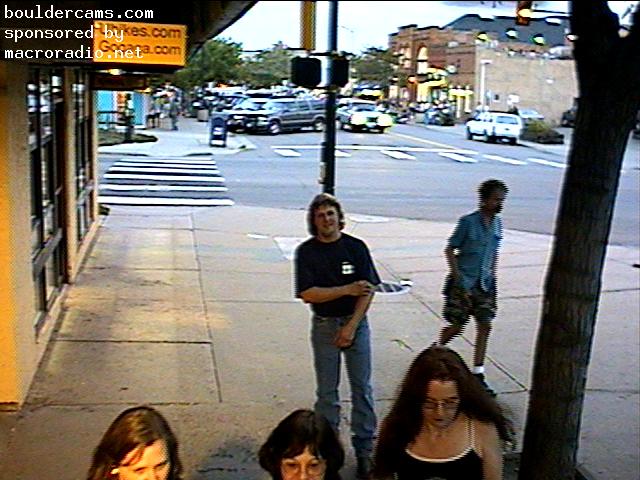 23.
24.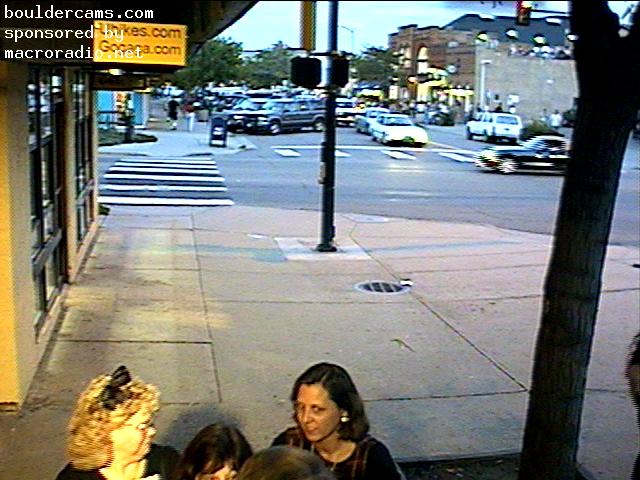 25. Tinky and Mapek.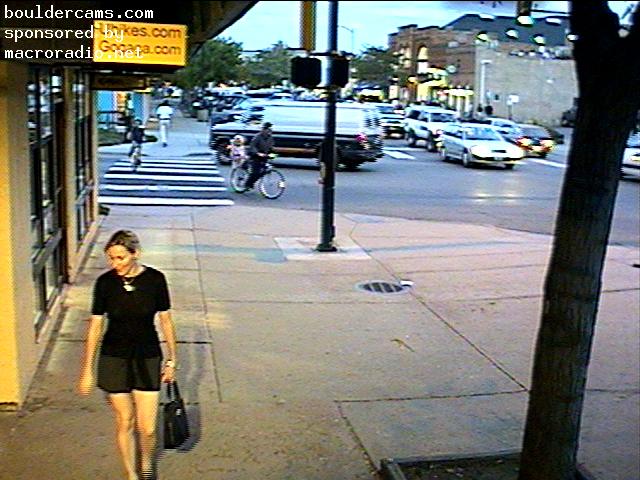 26.
---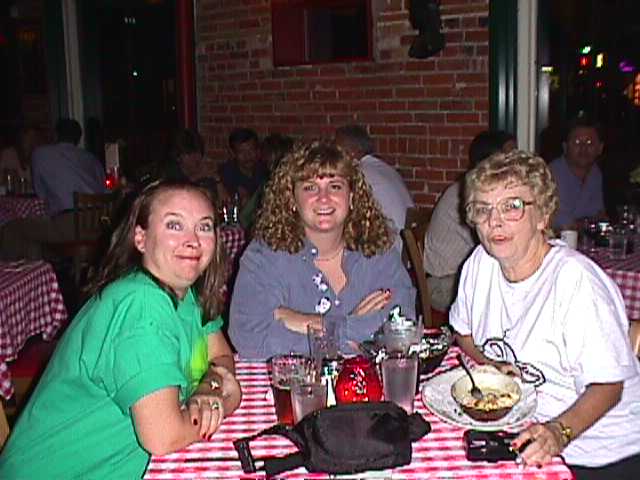 Mrs. Brady, Catnip and Panico at Pasta Jays.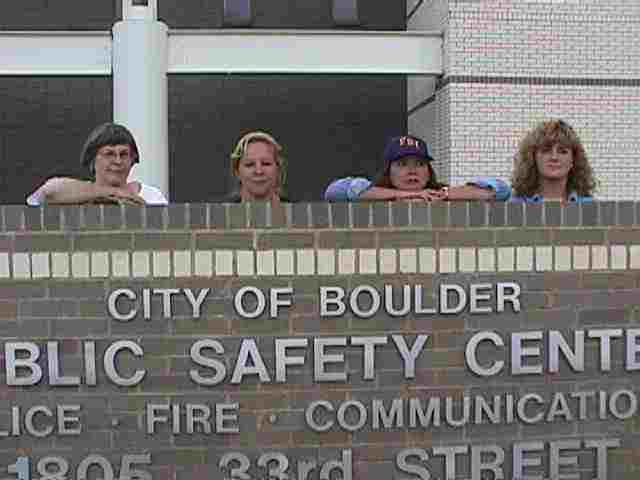 "reporter", Jan", "Ma" Brady and "Catnip" posing at the Boulder cop shop Saturday afternoon.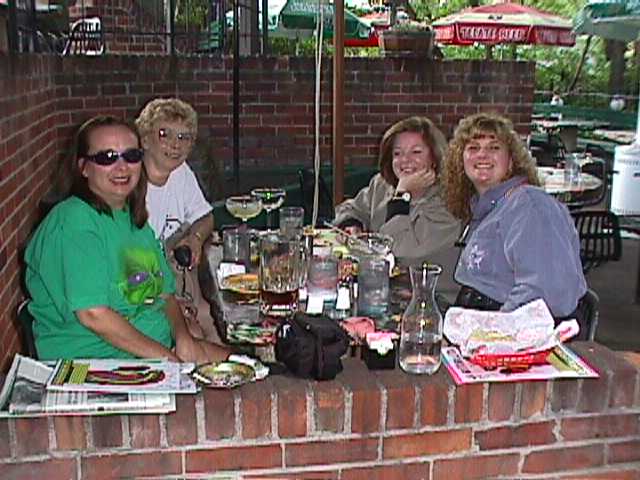 Mrs. Brady, Panico, Maureen, and Catnip getting revitalized on the banks of the Boulder Creek,
Thursday, September 17, 1998, at 3 PM.